A new theme zone " Innobuild" will be launched in the Hong Kong International Lighting Fair (Spring Edition) this year. Innobuild will be shinning the spotlight on cutting-edge products and technologies in the field of safety & security and Building materials & hardware.
Being a key player in the pool, water features and spa industry, we are delighted to announce that we will be participating in the first edition of Innobuild. For more information, please see as below: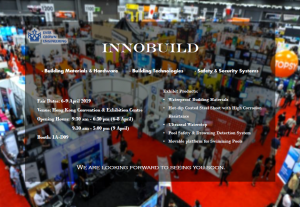 We are looking forward to seeing you soon.